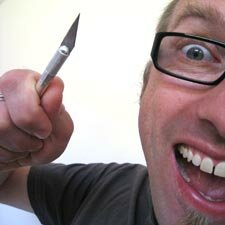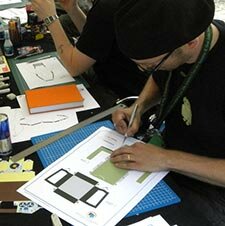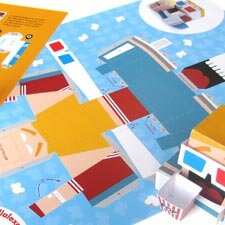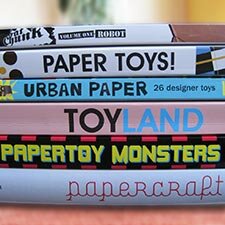 Hello papertoy fans,

My name is Marshall Alexander and I live and work as a paper engineer in Arnhem,
The Netherlands. I'm available for commercial jobs and contributions to gallery shows.
If you want me to work on one of your projects, feel free to contact my agent at . I have created models for the toy industry, galleries, promotional purposes and for books and magazines. On this website you'll find a sample of my commercial and personal projects. Most of my personal projects are available as free downloads. My models are heavily inspired by retro design, videogames, movies, bright plastic toys, TV cartoons and other elements of popular culture.

I've worked for: Australian Geographic, Beyond Illusions, Comic House, designGenerator, Hasbro, HorrorMerch, HOW Design, ImageZoo, KOP, Mobile Agency, Pepakura.net, U-Wear, Workman Publishers




Contributions to the following books and magazines
Papertoy Monsters (Workman Publishers), We are paper (Collins Design), Papercraft (Gestalten Verlag), Urban Paper (How Books), Toyland (Monsa), Fat Chunk volume 1 and 2 (Slave Labor Graphics), Computer Arts Magazine, Gee Magazine, Elle Girl (Korea), Loop Magazine.
Online Shows and Galleries
Planet Pulp, Terrible Yellow Eyes
Exhibitions and Events
AMS*DIY Urban Arts Festival (Amsterdam) - Graphic Design Festival Breda (NL) - Rodrigo Del Papel custom show (Paris), ye-Bot custom show (Zagreb), Urban Paper Shows (Los Angeles - Arnhem NL - Tokyo - Kansas), Papertoy and Pop Out Show (Minneapolis), Cubeecraft custom at Too Art For TV (New York)
Excerpt from bio in Papertoy Monsters
"I'm afraid of Quicksand, I like sandwiches with peanutbutter and honey. I think retro is the new future. I enjoy watching really bad movies. I use the word oldskool way too often, and I think zombies and robots are the best thing ever."
Excerpt from interview in Urban Paper
"There's nothing more fun than knowing people download your model, print it out, construct it with nothing more than a knife and some glue, and therefore are an active part of the creation of the model."
Excerpt from interview in Computer Arts Projects
"I like how it creates an extra interaction between my and my audience.
With papertoys, you need to actively become part of the work to apppreciate it. People look at one of my flat templates and wonder it'll turn into this 3D-character.
So they're lured into constructing the model to find out, and are surprised by the process."
E-mail reply to a fan
"Enjoy!"